Pizza workshops for children
Academy Pizza Express
Our youngest customers are invited to take part in workshops under the banner of baking pizza PIZZA EXPRESS Academy.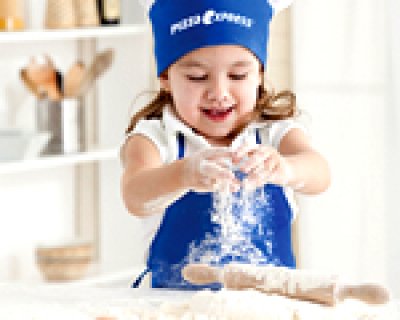 PIZZA EXPRESS Academy is a great experience for the kids. Workshop participants will learn PIZZA EXPRESS Academy of professional equipment, may stand as a cook, and most importantly - consume hand-prepared pizza. Isolated twisted pizza is in fact the nail. Each participant first Academy PIZZA EXPRESS necessarily wash hands, and then receives the ball of dough, which under the guidance of chef knead a cake of any shape and fancifully decorated it. At the end of baked pizza ends up on the plate. Has not yet happened, so that even the biggest eater of his work does not eat.
Cost of the workshop: 20 zł / child. The price of pizza + drink.
Reservations please phone 61 65 33 222, 502 339 450 or akademia@pizza-express.pl.
Enjoy!
Akademia Pizza Express